TYPE: CZŁ-W i CZ-W/D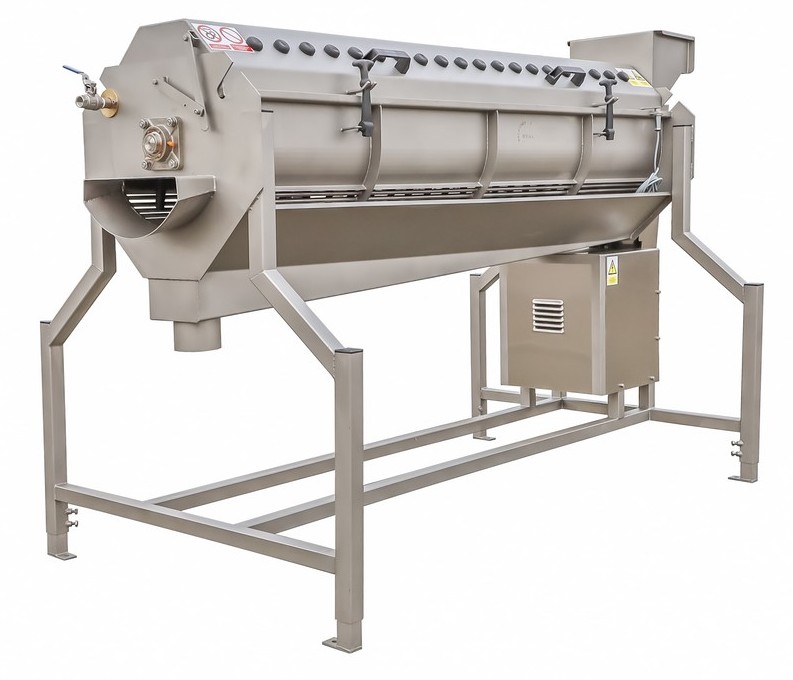 This device is intended for cleaning the feet from skin and can be used for cleaning heads..
OPERATION
After the scalding process, the feet fall through an inlet opening into the cleaning chamber. The rotating shaft located inside the cleaning chamber and its cover are fully covered with rubber fingers whose task is to remove the skin from the feet. The cleaning is supported by water brought into the cleaner. The movement of the shaft causes the feet to move towards the outlet of the cleaner. Water with all the dirt falls through the openwork bottom into the drain gutter.
ADVANTAGES
– Easy operation
– Efficiency of cleaning

TECHNICAL SPECIFICATION
Machine type
Single

CZŁ-W

Double

CZŁ-W/D

Capacity
6500 chickens/h

13000 chickens/h

Overall dimensions
L=2250  W=500
H= adjustable
Weight= 190 kg
L=2250 W=1100
H= adjustable
Weight = 375 kg