TYPE: GWE-K/I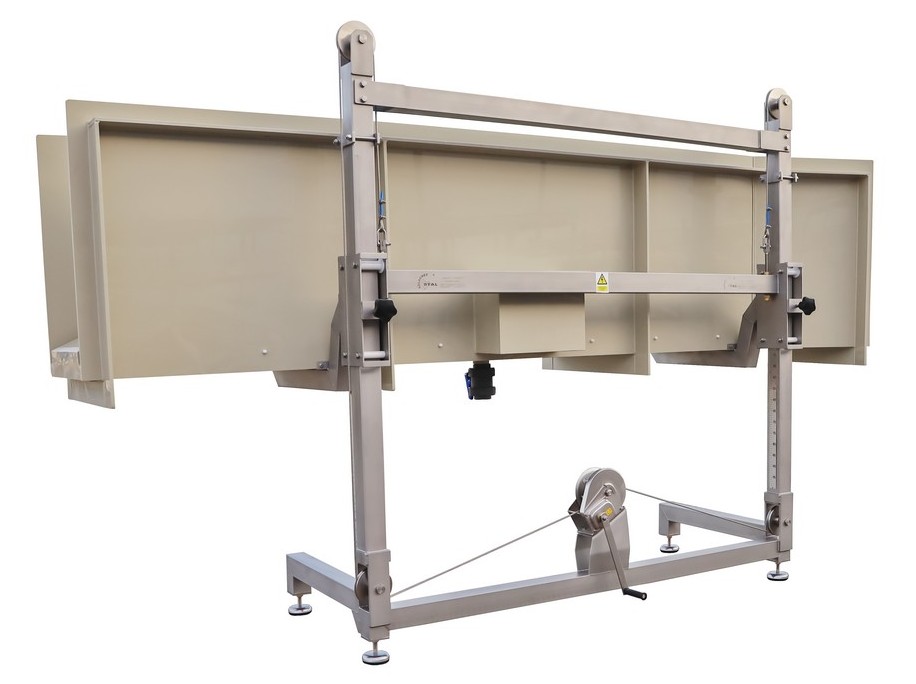 The device is used to stun poultry intended for slaughter by means of electric current. It guarantees a humane slaughter process.
OPERATION
Poultry destined for stunning are transported directly to the machine on the slaughter conveyor's shackles.
Control cabinet according to current requirements:
– voltage adjustment in the range from 0 to 230 V
– Frequency adjustment up to 800 Hz
The aforementioned parameters allow for a current of 0,125 A per bird in the device ( 0,15 A for turkey, 0,13 A for duck and goose).
ADVANTAGES
– Records stunning parameters
– Guarantee of humane slaughter in compliance with veterinary requirements
– Simple design, easy maintenance
– Possibility of adapting the stunner to any slaughter line, thanks to the height-adjustable device
TECHNICAL SPECIFICATION
DimensionsLength= depends on capacity and pouoltry size
Width= 400 (chicken), W=650 (turkey)
Height= adapted to the height of the shackles and the size of the poultry