TYPE: Typ MS-700/900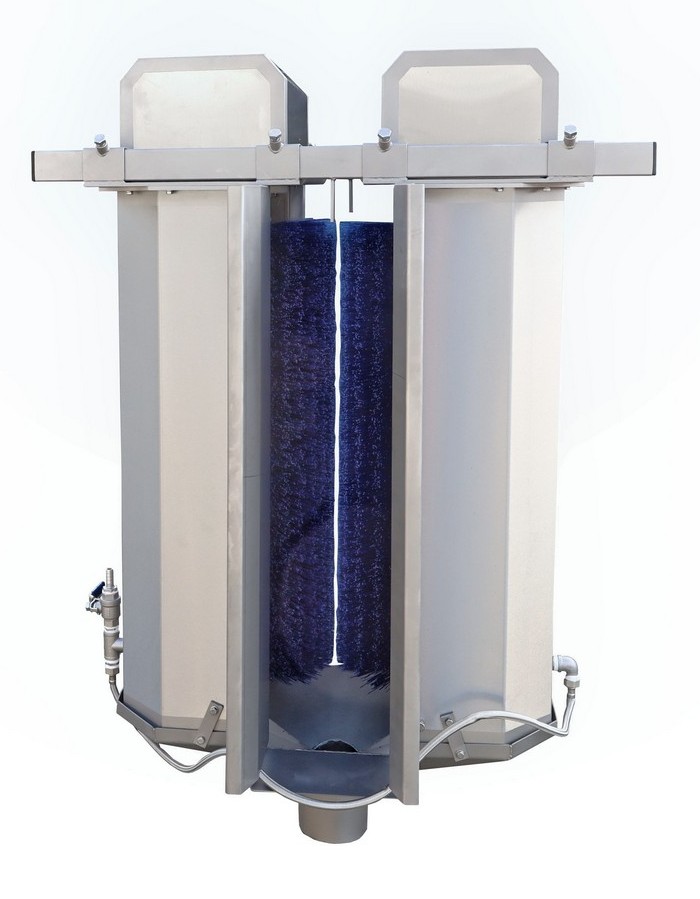 The washer is used for thoroughly clean of the shackles during slaughtering proces.
OPERATION
The shackles are transported on an overhead conveyor, they drive between the concurrently rotating brushes and, in cooperation with the spray nozzles, they are washed. The shackle washer is suspended to the supporting structure of the overhead conveyor. The washer is available in two variants, depending on the length of the washing brush.
ADVANTAGES
– Possibility of suspendingit in any place on the slaughtering processing line
– Possibility to wash the shackles of any shapes and size
– Maintenance-free

TECHNICAL SPECIFICATION
Machine type

MS-700

MS-900

Dimensions
L=800 W=700 H= 1400
Weight= 98kg
L=800 W=700 H= 160
Weight= 104 kg
Water consumption
About 1 m3/h
About 1 m3/h