TYPE: TW-"B"/N lub P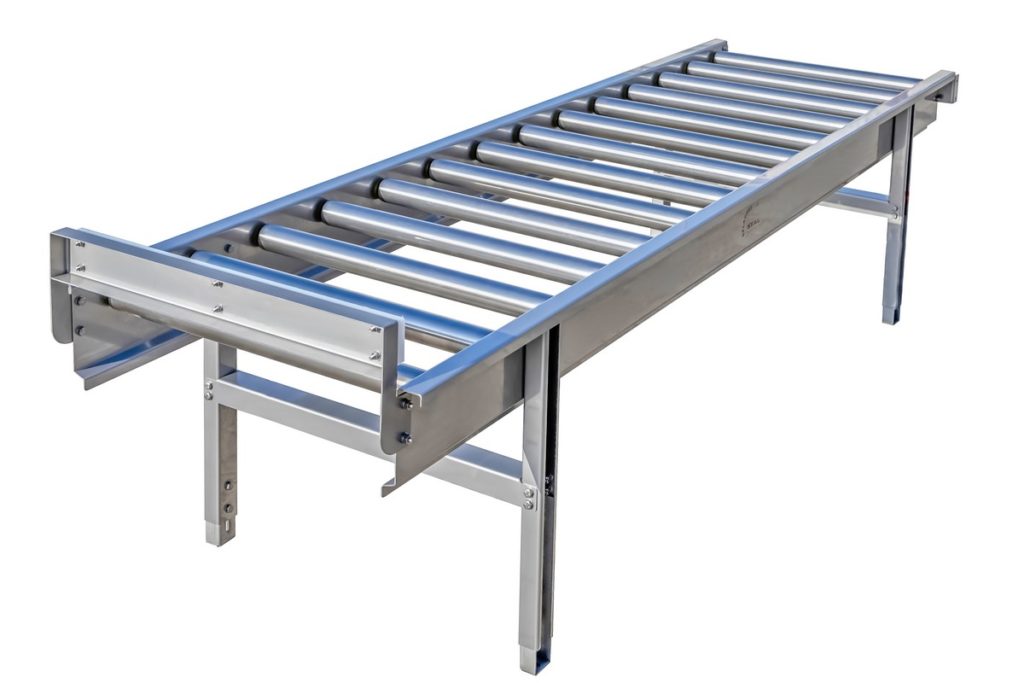 The roller conveyor is designed for transporting live bird crates, egg cartons and other kinds of packaging.
OPERATION
The conveyor does not have a drive installed, while the appropriate inclination of the conveyor obtained by adjusting the height of the legs, ensures proper operation of the roller table of the transported element. The transporter can be assembled in any length from standard segments with a length of 1000 mm, 2000 mm and a 90 ° curve. At the customer's request, a segment of a different length can be made, and appropriate railings can be made to prevent the transported items from falling. The rollers can be made of stainless steel or PVC, and all of them have bearings.
ADVANTAGES
– Simple design
– Efficiency
– Easy to clean
– Possibility of any location of the conveyor
TECHNICAL SPECIFICATION

Lenght

Fully customisable

Width

standard 500 i 600

Height

Fully customisable