TYPE: UG-1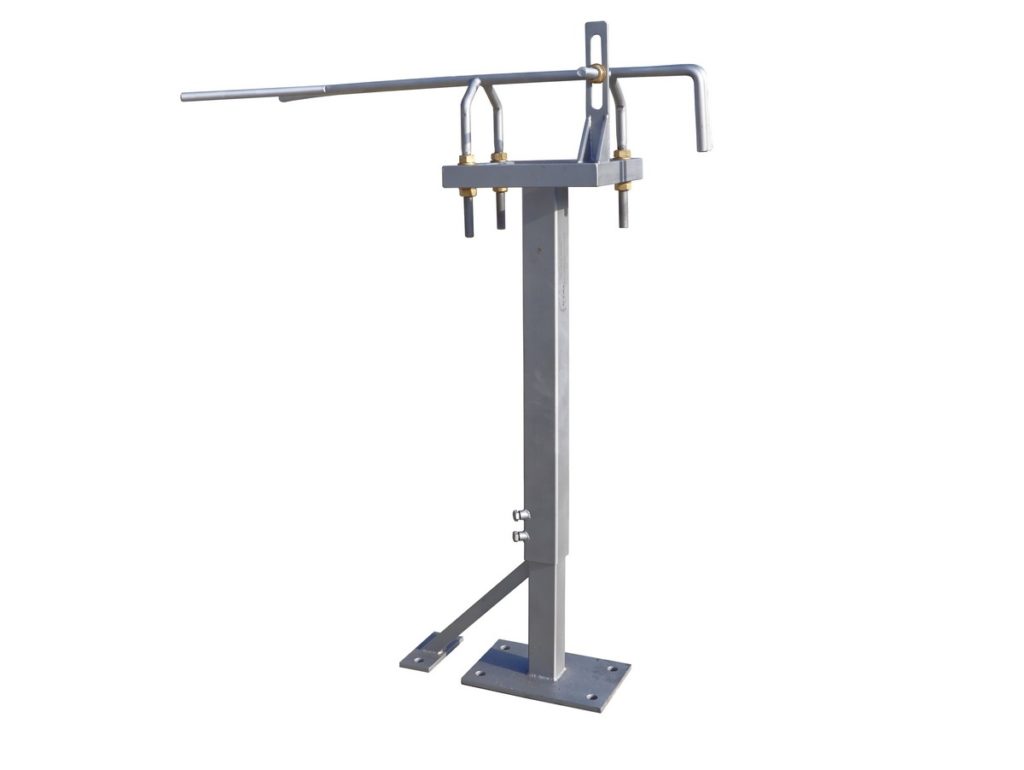 The head remover is used to tear off the previously cut heads of birds in technological poultry slaughter lines.
OPERATION
The carcasses are delivered to the puller on overhead conveyor shackles. The capacity of the machine is limited by the speed of the conveyor. The height and position of the puller are also adapted to the conveyor height. The head puller is a free-standing device. To ensure stability it must be fixed to the floor.
Upon request the head puller can be suspended from the conveyor.
ADVANTAGES
– Simple design for easy cleaning and maintenance
–  High mechanical strength of the device