TYPE: WDK-K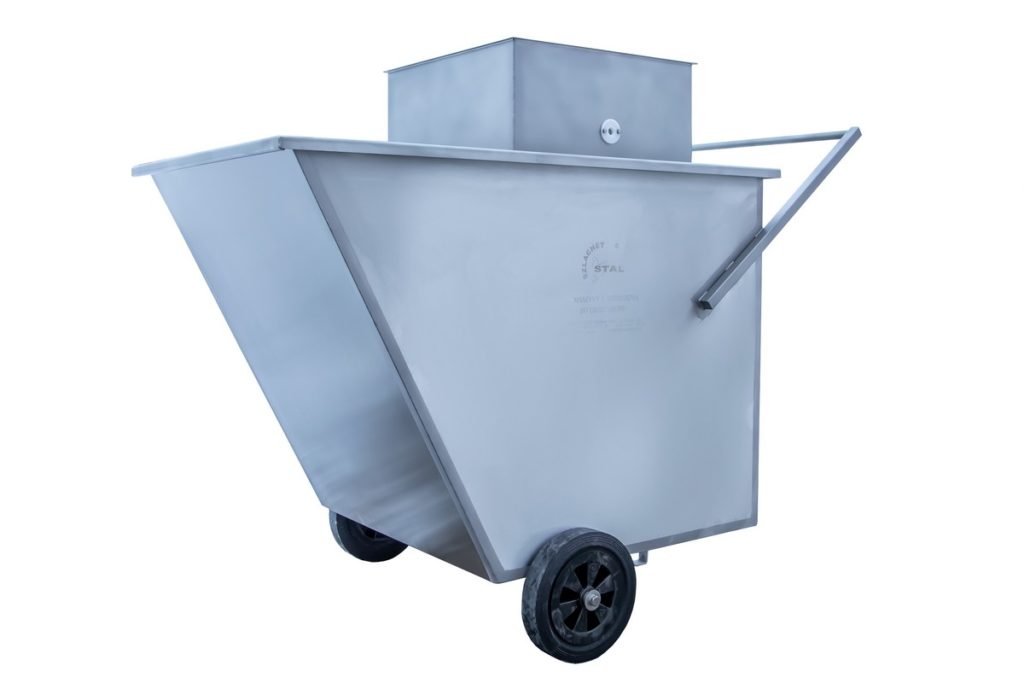 Dead bird collection trolley is designed for short-term storage and removal of fallen poultry.
OPERATION
The trolley is made of stainless, acid-resistant materials. Castors with a diameter of 125 mm are made of plastic with high mechanical strength. Castors with a larger diameter can be used on request. The lid of the trolley is padlockable and fitted with a swivel mechanism to prevent the contents from being removed.
On request we manufacture trolleys of other dimensions, which can be used for other types of poultry.
ADVANTAGES
– Lightweight and easy to steer
– Easy to keep clean