TYPE: DD-P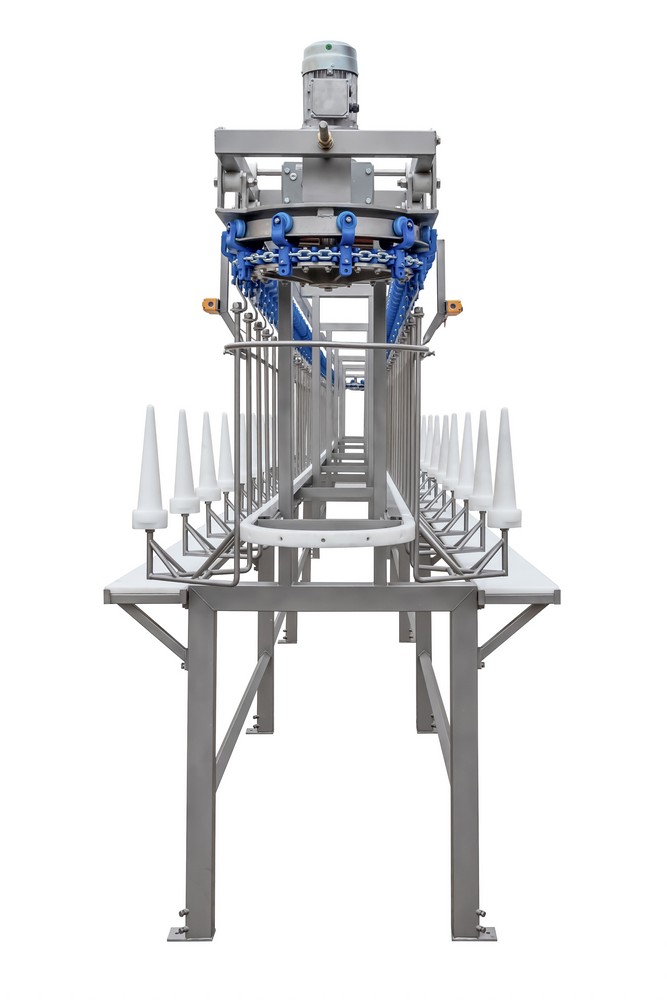 The machine is used for manual cutting and filleting of all types of poultry.
OPERATION
The size of the plastic cones onto which the eviscerated carcasses ready for dividing are placed is adapted to the size of the poultry being divided.
Depending on the needs of the customer (on the capacity, types of cuts and type of poultry to be divided), it is possible to produce a machine of various lengths. Its design also allows for future expansion. The speed of the poultry cutting machine – conveyor is adjustable, which makes it possible to adjust it to the current needs of the user, efficiency and qualifications of the personnel. Work stations are located on both sides of the machine. The design of the conveyor enables delivery of the cut parts in different ways – on belt conveyors, in crates, in trolley tubs, etc.
ADVANTAGES
– Fully customisable
– Possibility to divide any type of poultry thanks to appropriately matched cones for carcass placement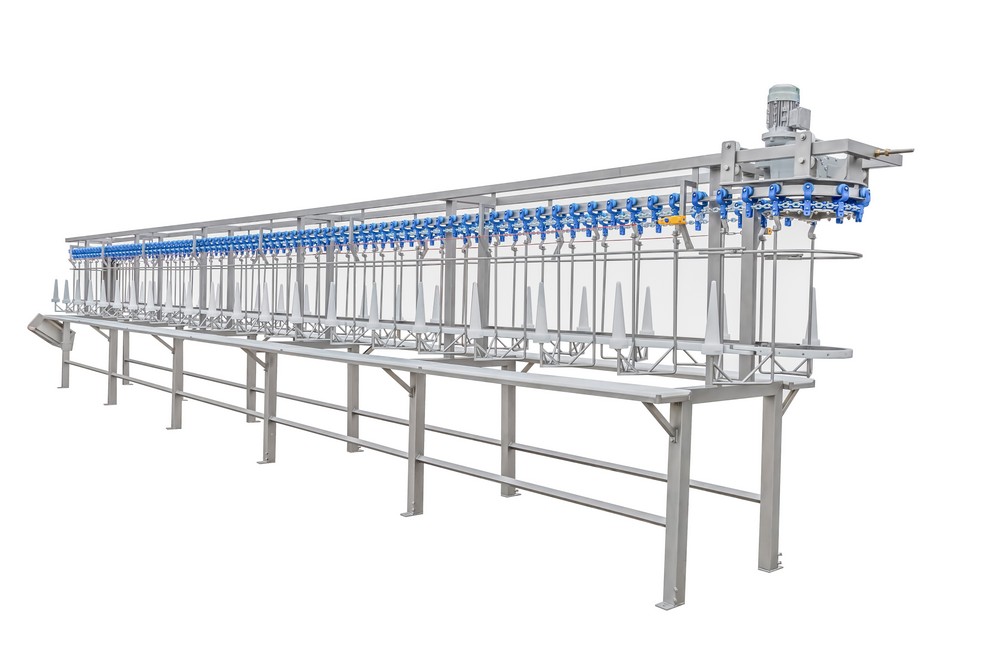 TECHNICAL SPECIFICATION
Capacity
Unlimited
Overall dimensions:
Length  (L): according to needs and capacity
Minimal length:  4000 mm.
Width= 860
H= 2165